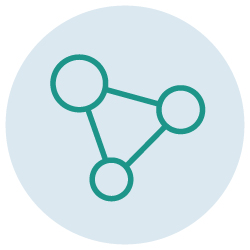 Network Modernization
Working side-by-side with Federal agencies and partners including Brocade, Cisco, and Juniper, Government Acquisitions, Inc. (GAI)'s network modernization solutions help you reduce operational costs and improve scalability.
Network modernization supports your mission by:
Enhancing network security and reducing network downtime
Supporting voice, video, and data on converged IP networks
Delivering secure wireless applications
Realizing cloud-based Infrastructure as a Service (IaaS) and Software as a Service (SaaS) applications and seamlessly migrating to Software-Defined Networking (SDN)
Reducing operational costs
Enhancing scalability to accommodate growing number of endpoints
Faster, More Reliable Networks, For Less:
GAI's mature expertise and network modernization capabilities transform legacy and core networks to enhance reliability, efficiency, agility, and more. GAI helps you with network upgrades, Wide Area Network (WAN) optimization, and SDN migration to ensure successful agency outcomes.
---