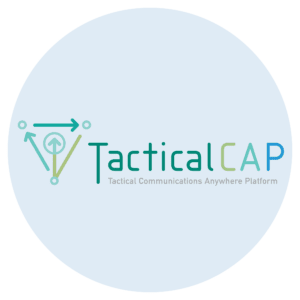 Tactical Communications Anywhere(TacticalCAP) Solution
When disaster strikes,  every second counts.  The ability to establish and maintain reliable, effective communications during times of natural or man-made disasters is critical to saving lives.  When traditional communications infrastructure is down or not available, an end-to-end solution leveraging troposcatter is the best solution.
Partnering with industry-leading OEMs, Government Acquisitions, Inc. (GAI) provides agencies with the next generation field deployable communications solution: The Tactical Communications Anywhere Platform (TacticalCAP).  TacticalCAP supplies agencies with an extremely reliable, high bandwidth, low latency communications solution. Integrating and optimizing technologies from Comtech Systems, Nutanix, Intel, DellEMC & Kestrel Technology, TacticalCAP provides agencies with high capacity, high reliability, and no delay IP-based communications system. These systems are wholly-owned by the user, and do not rely upon any third-party equipment or services. A properly designed troposcatter solution can provide high availability over the complete life of the system, without incurring any ongoing expenses for bandwidth.
Provides a reliable infrastructure with flexible communications options and worldwide support
 Provides significant upfront cost savings through software defined infrastructure
Assists in the deployment of critical applications in remote areas and hostile environments through fully ruggedized form factors
Rapid tactical deployment for on-demand high bandwidth interoperable communications across cellular LTE/3G/4G bands & WiFi X Meets FIPS 140-2 and Common Criteria Requirements

Network Modernization