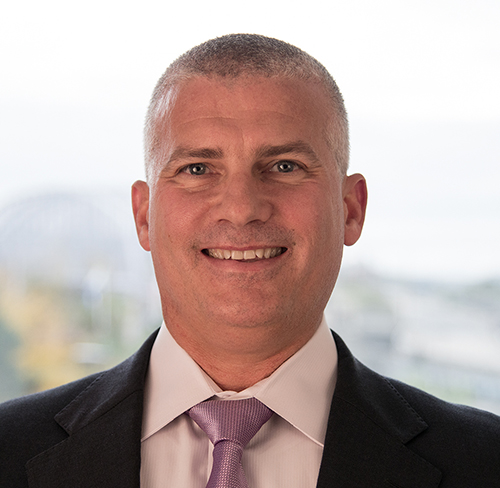 Jay Lambke
President
Jay Lambke, president, brings over 20 years' experience leading various organizations specializing in the IT needs of the Federal, State, Local, and Education markets. As President, Mr. Lambke is responsible for leveraging his experience and relationships to maneuver Government Acquisitions, Inc. (GAI) through its ongoing operations, providing advisory and strategy support.
Prior to joining GAI, Mr. Lambke was president of Prism Pointe Technologies and GovConnection. At GovConnection, Mr. Lambke was responsible for turning around the company following the loss of their Federal GSA Schedule and negative earnings. Mr. Lambke has also held executive roles at Gateway, Inc., Ingram Micro, and Tech Data.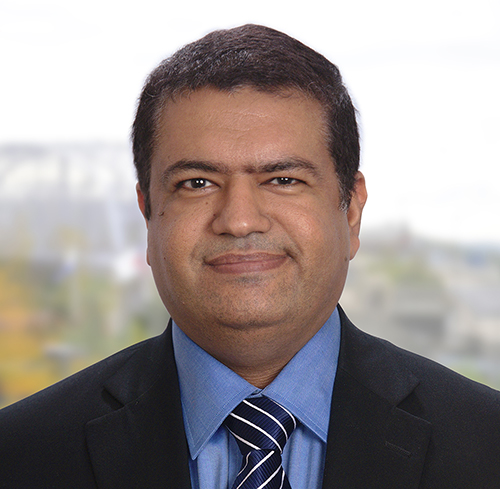 Prem Jadhwani
Chief Technology Officer
Prem Jadhwani, chief technology officer (CTO), brings 18 years of experience working in the enterprise IT space with both commercial and Federal customers to Government Acquisitions, Inc. (GAI). As CTO, Mr. Jadhwani provides solution vision, strategy, thought leadership, and subject matter expertise around data centers, networking, cyber security, cloud computing, data analytics, and other emerging technologies.
Mr. Jadhwani has served as a Commissioner for TechAmerica Cloud and Big Data Commission. He holds an MS in Computer Science from Illinois Institute of Technology, an MBA in Marketing & Strategy from Stuart School of Business in Chicago, and has completed coursework for a Ph.D. in Cyber Security from George Mason University. He also holds 100+ reputable certifications including CISSP, CISM, CISA, CEH, CCNP, VCP, ITIL, GCIH, and GSLC.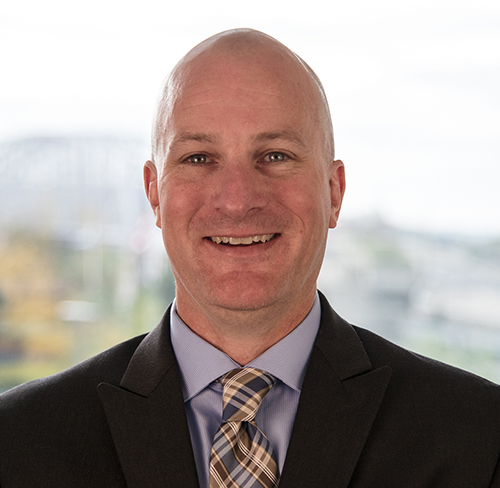 Todd Brown
Vice President of Sales and Operations
Todd Brown, vice president of sales and operations, brings over 15 years of experience to Government Acquisitions, Inc. (GAI). Joining the GAI team in April of 2007 as the Director of Sales, he was named both VP of Sales and Operations and Facility Security Officer in 2014. As VP of Sales and Operations, Mr. Brown is responsible for the day-to-day sales operations with a focus on overall customer experience.
Prior to joining GAI, Mr. Brown spent over 15 years at Gateway in various Sales and Sales Management roles.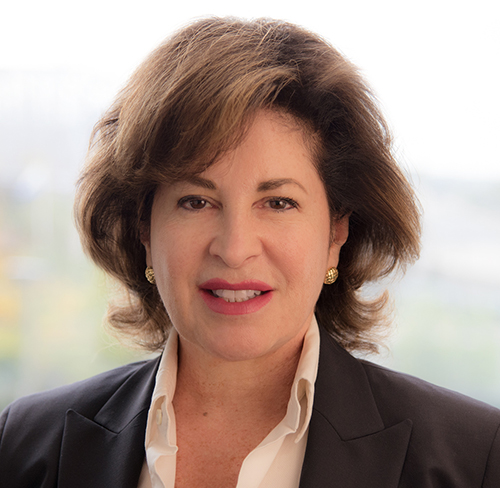 Carolyn Hyde
Vice President of Sales
Carolyn Hyde, vice president of sales, brings over 20 years of successful IT sales and support leadership experience to the Government Acquisitions, Inc. (GAI) team. As Vice President of Sales, Ms. Hyde manages the company's customer-facing sales and support team, and acts as an executive liaison to a number of GAI's premier partners. Keeping the customers' mission always at the forefront, Ms. Hyde works with current and prospective clients to understand their needs and deliver personalized support. Using her breadth of Federal government market experience, she continues to manage GAI's current business while also executing strategies to capture and develop new clients.
Prior to joining GAI, Ms. Hyde led worldwide sales and support organizations for two start-ups in the storage solutions space. She has also held executive positions, including Senior VP of Worldwide Sales and Marketing and General Manager at organizations such as StorageTek Public Sector, SER Solutions, EMC Federal, and Oracle Federal.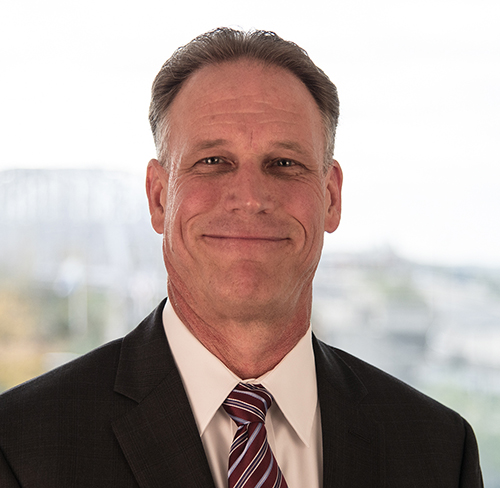 Stan Jones
Vice President of Accounting and Finance
Stan Jones, vice president of accounting and finance, brings over 25 years of accounting and financial management experience to Government Acquisitions, Inc. (GAI), accumulated primarily in the supply chain industry. As Vice President of Accounting/Finance, he is responsible for all aspects of finance, accounting, and reporting functions of GAI. In addition to his accounting expertise, he has extensive experience in financial and operating systems implementation and development and will be focusing on improving the efficiency of the financial processes and systems.
Prior to joining GAI, Mr. Jones spent 17 years with DHL, serving in a variety of roles including Director of Finance and Controller. He received his Bachelor's Degree in Accounting from The Ohio State University and holds the CPA and CMA certifications. He is also a member of AICPA, IMA, and the Ohio CPA Society.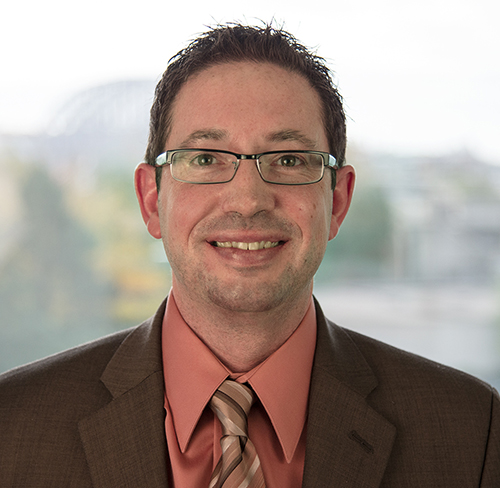 Michael Downard
Senior Director of Business Development
Michael Downard, sr. director of business development, has been a member of the Government Acquisitions, Inc. (GAI) team for over 20 years. Mr. Downard is responsible for directing GAI's contract capture for large and strategic government programs.
Beginning in GAI's technical services group, Mr. Downard was instrumental in establishing a software platform that provided GAI with agility and scale – something very rarely seen in a small business. From there, he moved into the sales group and led such efforts as the establishment of GAI's GSA Schedule and the growth of business in both DoD and civilian agencies. Mr. Downard was team lead of the DHS account team and led successful efforts in winning four agency-wide contracts (ITAC BPA, FirstSource, FirstSource II, and TacCom) for GAI. Mr. Downard holds a record of success in creating and executing strategies that have led to company growth.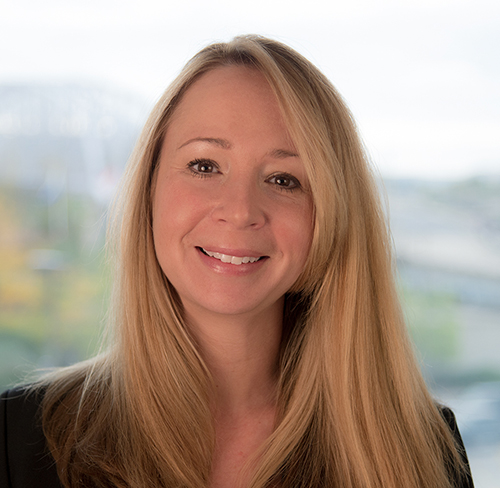 Leslie Egan
Director of Marketing and Partner Alliances
Leslie Egan, director of marketing and partner alliances, leverages over 17 years of experience to successfully plan and oversee Government Acquisitions, Inc.'s (GAI) OEM partner relationships, partner marketing, branding, events, and communications.
Prior to GAI, Ms. Egan managed the distribution channel at NComputing. Ms. Egan also held the director of marketing position at PC Connection, Inc., where she successfully launched the public sector marketing efforts at GovConnection, leading to the increased marketing responsibility for all three sales subsidiaries: PC Connection, GovConnection, and MoreDirect.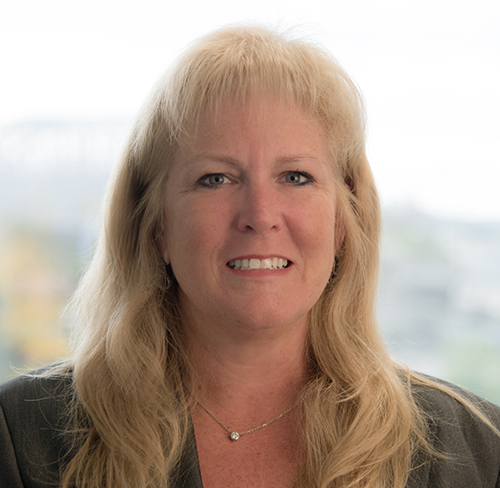 Mary Jane Sweeney
Director of Contracts and Compliance
Mary Jane Sweeney, director of contracts and compliance, brings over 25 years of Federal contracting experience to the Government Acquisitions, Inc. (GAI) team. As Director of Contracts & Compliance, Ms. Sweeney is responsible for all contracts and vendor agreements, as well as overall compliance for GAI. Ms. Sweeney has managed contracting organizations, supporting virtually every agency within the Federal government, state and local agencies, educational institutions, and commercial customers. She also has direct experience in negotiating and managing all contract types and a variety of related agreements, as well as managing pricing and subcontract organizations.
Prior to joining GAI, Ms. Sweeney was director of contracts for Northrop Grumman Information Systems. She has held contracting leadership positions at Gateway, Inc. and Digital Equipment Corporation after beginning her contracting career at NASA. Ms. Sweeney chaired TechAmerica's GSA Subcommittee and was on the Board of Advisors for the Coalition of Government Procurement.