Government Acquisitions, Inc. (GAI) is pleased to announce that we have been awarded two NASA SEWP V GWAC contract vehicles.
NASA SEWP V provides the latest in information technology products and will be able to deliver a whole new spectrum of products and services both on-site and in the cloud. All Federal agencies can place orders through these GWACs.
The NASA SEWP contract:
Solutions for Enterprise-Wide Procurement (SEWP, pronounced 'soup'), is a multi-award Government-Wide Acquisition Contract (GWAC) vehicle focused on IT products and product based services. It offers a wide range of advanced technology including tablets, desktops and servers; IT peripherals; network equipment; storage systems; security tools; software products; cloud based services; video conferencing systems and other IT and Audio-Visual products.Product based services such as installation, training, maintenance and warranty are also available through SEWP. As an OMB authorized GWAC, the SEWP contracts are utilized by all Federal Agencies.
Helps government agencies meet small business and SDVOSB contracting goals
SEWP V is a multi-award Government-Wide Acquisition Contract (GWAC). As such, contract users must adhere to the SEWP V Fair Opportunity Clause, described in detail under FAR Part 16.505(b), Orders Under Multiple-Award Contracts.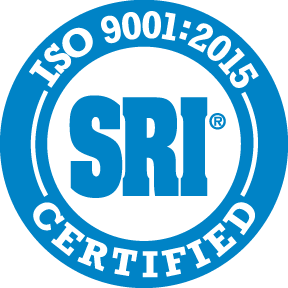 Contract and Contact Information
Contract Description
Streamlines the process of providing Federal agencies with state-of-the-art tablets, desktops and servers; IT peripherals; network equipment; storage systems; security tools; software products; cloud-based services; video conferencing systems, and other IT and audio-visual products; as well as related services such as installation, training and maintenance
Contract Numbers
NNG15SD23B (Group B)
NNG15SC78B (Group C)
Contractor Status
Service Disabled Veteran Owned Small Business (Group B)
Small Business (Group C)
Info & Quote Requests
SEWP@gov-acq.com
Customer Service
CustomerServiceGroup@gov-acq.com
Technical Support
Technical@gov-acq.com
Phone
513-721-8700
Open To
All Federal agencies.
NAICS Code
541519, IT VAR (Footnote 18)
Tax ID
31-1269379
CEC Code
60482415B
DUNS
60-381-4054
Contract Numbers:
#NNG15SD23B (Group B)
#NNG15SC78B (Group C)
Contractor Status:
Service Disabled Veteran Owned Small Business (Group B)
Small Business (Group C)
SEWP Program Manager:
Michelle Lundy

Michelle.Lundy@gov-acq.com
Phone: (513) 864-3896
Info & Quote Requests:

SEWP@gov-acq.com
Phone: (513) 721-8700
Additional Information